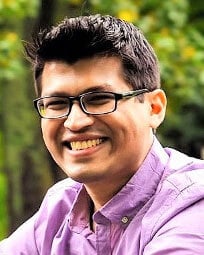 Every child is unique and deserves an individually tailored approach for their dental health needs. Dr. Shah strongly believes in this philosophy. After graduating from high school in Tucson, AZ, Dr. Shah was enrolled in a rigorous combined 7-year undergrad and dental program at Boston University where he received his Bachelors and Doctorate. After graduating dental school with high ranks, he completed his specialty training in pediatric dentistry at Boston University in 2012.
Dr. Shah has the unique ability to engage children of all ages and backgrounds. The most rewarding part of working with kids is having small conversations and putting a smile on their faces at the end of their appointments.
Dr. Shah is a board-certified Pediatric Dentist who strives for excellence in all aspects of his field. He has been practicing for over 10 years and has extensive experience with different aspects of clinical care, including sedation and general anesthesia. He is also a member of the American Academy of Pediatric Dentistry.
In his free time, he enjoys spending time with his beautiful wife and two children. He also enjoys hiking, bike riding, running, playing squash, cooking, and tasting all the different cuisines Atlanta has to offer. Dr. Shah is a passionate Lakers fan and enjoys watching the classic baseball rivalry between the Red Sox and Yankees.