When Do You Need an Oral Surgeon?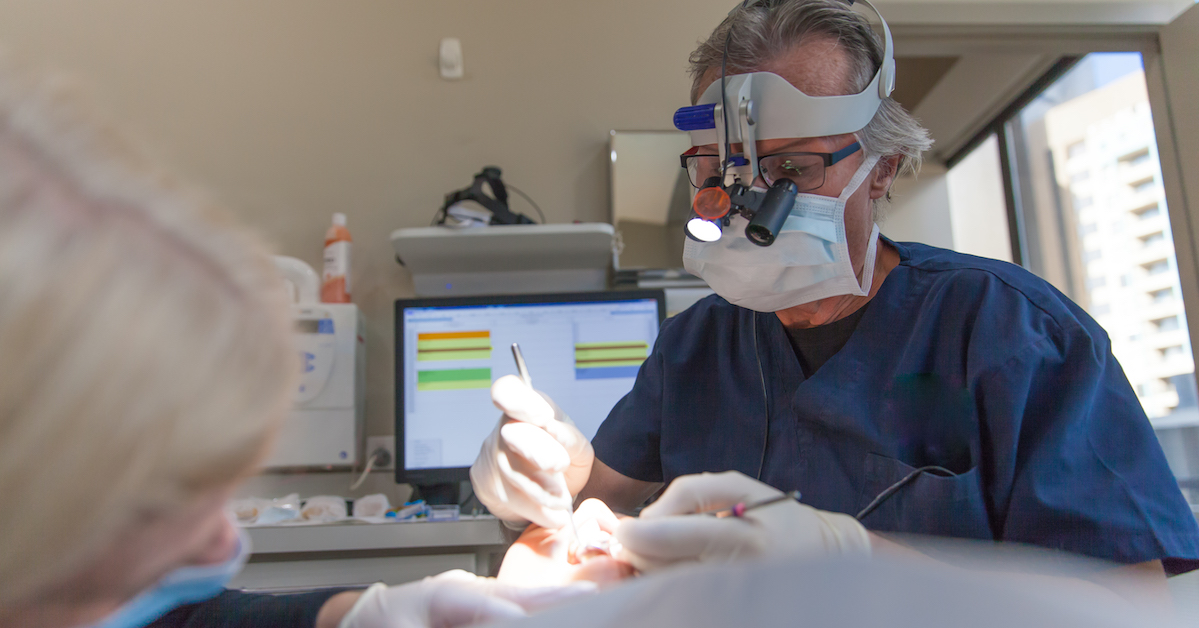 Oral surgeons are dentists who have undergone four years of dental school plus an extra four years of hospital surgical residency. They can perform advanced dental procedures such as implant placements, as well as the extraction of wisdom teeth that are impacted. Oral surgeons also treat broken jaws, facial injuries, knocked-out teeth, temporomandibular joint (TMJ) issues, as well as cosmetic and restorative surgeries. If you have an issue that your general dentist in Suwanee can't treat, he or she will most likely refer you to an oral surgeon.
Oral surgery and other complex dental procedures typically require general anesthesia to prevent pain from occurring during the treatment process. Oral surgeons have been trained to administer each type of anesthesia, ensuring that you are as comfortable as possible during your procedure. General anesthesia is used in complex cases that require a surgeon to make incisions into soft tissues. Local anesthetics like lidocaine are generally used for less complicated cases. If your surgeon utilizes general anesthesia, you will need to designate a driver to take you to and from your appointment.
Is Oral Surgery Right for You?
If you're experiencing dental discomfort, it's important that you receive proper treatment for whatever issue is causing you pain. Oral surgery could be one of the treatments recommended in treating your problem.
Many people don't have enough room in their mouths for their wisdom teeth. When this happens, the wisdom teeth come in incorrectly and can become impacted. This can lead to pain, swelling, infection, and permanent damage to the area around the impacted teeth. An oral surgeon can extract those impacted teeth to get rid of your pain and to prevent further issues from occurring in the future.
If you've lost some of your teeth due to injury or infection, you may be a good candidate to receive dental implants. These are simple alternatives to dentures or full bridges. Dental implants are securely placed inside of the jawbone by an oral surgeon. This type of treatment is typically only recommended if you have enough bone in your jaw. This treatment also requires you to make a commitment to maintain your implants via excellent oral hygiene habits.
Oral surgery is often recommended to treat issues with your jaw. These issues include:
Poor denture fit: This happens when irregularities in the jaw keep your dentures from fitting comfortably.
Temporomandibular joint (TMJ) disorders: If medication and therapy can't treat TMJ dysfunction, you'll need to see an oral surgeon.
Unequal jaw growth: Unfortunately, this makes speaking, eating, and breathing difficult due to improper jaw growth.
Oral surgery is also prescribed in instances when a patient has facial problems. It's a frequently utilized option in the follow cases:
Facial injury to repair fractured jaws and broken facial bones.
Facial infections to treat infections that cause facial swelling and pain.
Cleft palate or lip to fix this fetal development disorder that leads to a gap within the lip or a split at the roof of the mouth.
In addition to the above, oral surgeons are able to perform advanced procedures that can assist patients who have sleeping problems when non-surgical methods aren't able to address the issue.
Tips from Your Oral Surgeon for Before and After Surgery
It's perfectly normal to feel nervous about an upcoming oral surgery. Preparing ahead of time can help you feel a little more at ease. Before the day of your surgery, talk to your oral surgeon to find out if you will be given prescription medications to take after the surgery has been completed. If the answer is yes, you can arrange to have those ready to be picked up right after your surgery has taken place. You will most likely need to have a family member or friend pick up your prescription for you. If you have any concerns about your upcoming procedure, feel free to talk about them with your surgeon. He or she will be able to discuss sedation options, as well as any methods to distract you and help you to relax during your surgery.
Getting Home After Your Surgery
Depending on the type of anesthesia used, you may not be able to drive yourself back home after your surgery. Have a family member or friend drive you to the clinic on the day of your surgery. This person will need to stay at the clinic while the procedure is being done. Once your surgery is over, he or she will need to ensure that you arrive home safely. If you are a parent of small children, you may need someone to assist with childcare while you are recovering.
Oral Surgeon Recommendations on Diet and Personal Habits
Your oral surgeon will give you a set of specific instructions regarding eating, drinking, and smoking before and after your surgery, especially in cases where general anesthesia will be utilized. You need to follow all of these instructions carefully. If you are having general anesthesia, you will need to refrain from eating or drinking anything for eight hours before your procedure. If your oral surgeon is utilizing a local anesthetic, you can consume a light meal one to two hours before your surgery is scheduled to take place. Don't smoke for 12 hours before your procedure and for at least 24 hours after it has been finished. You should wear loose-fitting, comfortable clothes to your surgery. You should also avoid wearing contact lenses or jewelry.
Recovering After Surgery
Oral surgeons usually suggest that you eat soft foods after your surgery has taken place. You can use meal replacement options such as SlimFast, Boost, or Ensure if you are finding it difficult to get the nutrition that you need. You should plan to take it easy for a period of a few hours or even days so that you can recover. If you have severe pain, swelling or bleeding during your recovery, you should contact your surgeon immediately.
Your family dentist can recommend an oral surgeon in your area that accepts your dental insurance. Before having any type of surgery, you should speak to your insurance provider to discuss any potential out-of-pocket costs that you will have.