Uncover The Truth About Root Canal Treatment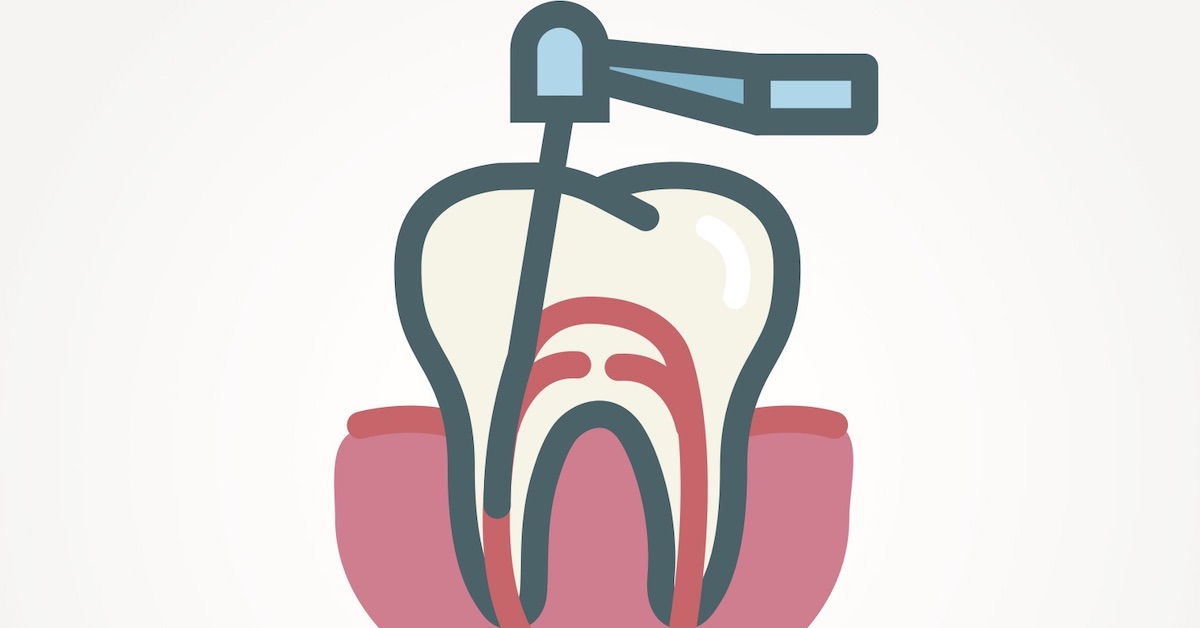 There are numerous myths about root canal treatment. Believing that the procedure is extremely painful is one of the most common misconceptions about receiving a root canal. With advances in modern dentistry, a root canal is a pain-free procedure, and it can actually relieve intense pain caused by infected or inflamed pulp. Dentists prioritize pain management and keeping patients comfortable during dental procedures, so the area is always numbed before being worked on. A root canal can also help save a badly decayed tooth, preventing you from having the tooth extracted.
When Is a Root Canal Necessary?
Your dentist may recommend a root canal if your tooth is badly decayed or infected. The pulp is the soft inner tissue inside of each tooth, and it can become inflamed or infected. This can happen for a variety of reasons, such as untreated tooth decay that reaches an advanced stage and affects deeper layers of the tooth, a tooth enduring a serious injury, or a crack or chip in the tooth allowing bacteria to invade.
Root canal therapy provides several benefits. These include:
Relieving the pain associated with an infected or badly decayed tooth
Preventing infection from spreading to other teeth or even other areas of the body
Preventing damage to the jawbone
Eliminating the need for a tooth extraction
Common Signs You Need a Root Canal
Receiving an exam from a dentist is the only way you can be sure that you need a root canal. However, there are some warning signs you should be aware of. Schedule an appointment with your dentist if you have any of these symptoms:
Persistent, severe toothache
Prolonged tooth sensitivity, especially to anything hot or cold
A discolored or darkened tooth
Tender teeth that hurt when you touch them or apply pressure
A pimple-like bump on your gum tissue
Swollen gums
Swollen face or jaw
A foul taste in your mouth
FAQs About Root Canal Therapy
Make an appointment with your dentist if you have any questions about receiving a root canal. Your dentist is there to help you improve your oral health, so you shouldn't hesitate to ask questions during your appointment. Many patients are concerned about pain management and the cost when it comes to root canals. Receiving answers to your questions can help you feel much more comfortable on the day of your scheduled root canal. Here are 10 of the most common questions dentists hear about root canal treatment:
Who is the best candidate for a root canal?
Do I have any other treatment options?
Are there any risks associated with having a root canal?
Will I receive anesthesia?
Does the procedure hurt?
What happens during the procedure?
How long will it take for my tooth to heal?
Will my tooth be just as strong as before?
What are my expected costs?
Is the procedure covered by dental insurance?
What Is the Root Canal Treatment Procedure Step-by-Step?
A root canal is a very common treatment, and it's a very straightforward procedure. In fact, about 15 million root canals are performed every year. Here's what you can expect from start to finish during a root canal:
Step 1: Dental Exam
Seeing your dentist for a professional exam is the first step. During this visit, your dentist will take x-rays, ask about your medical history, and explain the procedure. This is also your opportunity to receive answers to your questions. If you have an infection, you'll be prescribed an antibiotic.
Step 2: Local Anesthesia
So you won't feel any pain during the procedure, the dentist will numb the tooth and surrounding area. The procedure won't begin until the area is completely numb. A rubber dam called a dental dam is placed to isolate the specific tooth and keep the area clean and dry during the procedure.
Step 3: Pulp Removal
A hole is created near the top of the tooth so the dentist can access the pulp. Then, the pulp is removed with special tools, the root canals of the tooth are shaped so they can hold a temporary filling, and then the canals are cleaned and disinfected.
Step 4: Filling the Canals
After drying the canals, your dentist fills the empty space with a rubber-like material called gutta-percha. It acts as a sealant for the tooth and prevents further infection. Next, a temporary filling is placed over the top of the tooth.
Step 5: Placing the Dental Crown
Most patients require a dental crown to restore full function to the tooth. A crown protects the treated tooth and prevents further damage. Crowns are fabricated to match your existing teeth, so you'll make another appointment so the dentist can place your dental crown.
Will I Feel Any Pain After a Root Canal?
It's normal to feel some pain and discomfort after your procedure, though for most people, this is quite minor. The treated tooth might feel sore and tender, although you can find relief with over-the-counter pain medicine. The pain typically subsides after a couple of days. If your toothache persists longer than one week or if you feel severe pain, schedule a follow-up appointment with your dentist right away.
What Can I Do to Promote Healing After a Root Canal?
To promote healing, always follow the instructions provided by your dentist. These tips can help you heal faster:
To avoid biting your tongue or cheek, try to avoid eating until your mouth numbness wears off.
To protect the treated tooth, don't bite or chew with the treated tooth and try to chew on the opposite side of your mouth until you receive a dental crown.
Avoid smoking before or after your procedure, which can delay healing.
Continue to brush and floss normally, but be careful around the treated tooth.
Take all pain medicine as instructed by your dentist.
If you have severe tooth pain, it's important that treatment isn't delayed. A root canal can save your natural tooth and prevent an extraction or other costly procedures.