Posted under:
Root Canal
Posted on: October 7, 2022
October Is National Dental Hygiene Month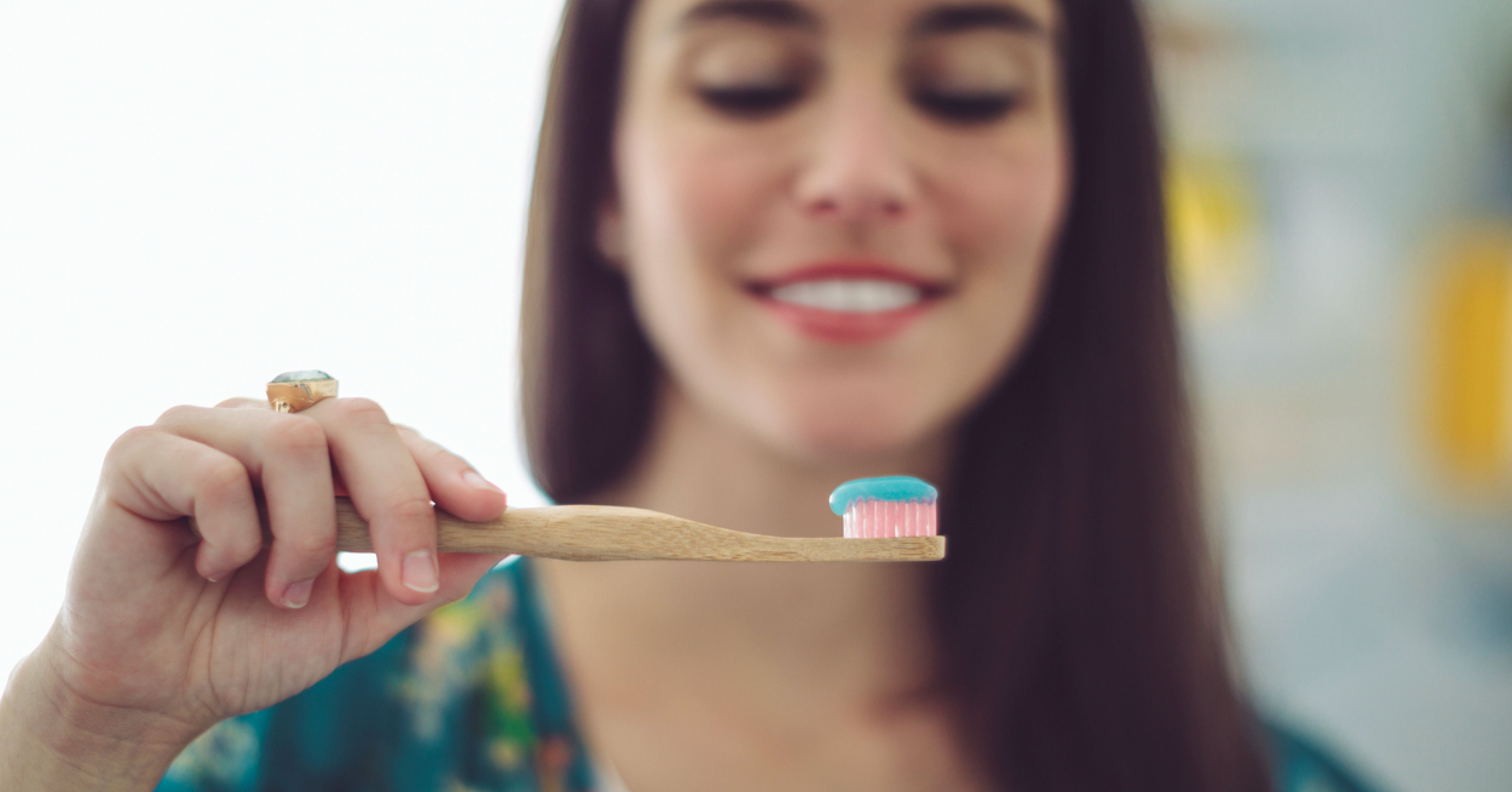 When the calendar flips to October, we appreciate the cooler temperatures and look forward to the upcoming holiday season, starting with Halloween and all the candy that's involved in celebrating it. However, your dentist is probably planning how to deal with the influx of toothaches and dental issues that can accompany an excess of sugar and carbohydrates.
With a little planning, you can forestall dental emergencies and keep your teeth and gums as healthy as possible while you ply them with sweets and treats. If you have questions on ways to improve your oral hygiene routine, call our Suwanee office, and we'll be happy to answer them.
Why Is Dental Hygiene So Important?
Your oral health is intertwined with your physical health, so if you have good oral health, you'll have better physical health. Conversely, if you have poor oral health, your physical health will suffer. Research has established a direct correlation between poor oral health and the onset of severe diseases such as cardiovascular disease, dementia, diabetes, and stroke, as well as others.
Although this may not make sense on the surface, there's a valid scientific reason for it. The tissues and membranes in your mouth are very thin, so they're also very permeable. Anything that goes into your mouth, whether it's nutrients, medication, or bacteria, will enter the bloodstream almost immediately. The bloodstream will then transport it throughout the body, including to your major organs. Inflammatory bacteria that are deposited into your major organs will begin to cause disease and infection, and both your physical and oral health will begin to deteriorate. If you have questions on this, call our Suwanee office, and we'll be happy to answer them.
What Are Good Techniques for Good Oral Hygiene?
For basics, the American Dental Association recommends that you brush and floss twice daily, use an antibacterial mouthwash at least daily, and have an annual dental exam and tooth cleaning.
However, a good dental hygiene regimen goes beyond these basics. Several factors influence the quality of your oral hygiene, not just the basics, such as:
Hold your toothbrush at a 45-degree angle to your teeth
Use short, back-and-forth strokes and gentle pressure on both upper and lower teeth
Brush the top and outer surfaces of your teeth first
Adjust your toothbrush angle to vertical to brush the lower and inner surfaces of your teeth
Brush your tongue with gentle motions and pressure
Change your toothbrush every three months or sooner if you've been sick
Make sure all your dental products carry the ADA Seal of Acceptance, so you know you're using a quality product
In addition, the following guidelines published by the ADA may be helpful:
Mentally divide your mouth into four quadrants: upper left, upper right, lower left, and lower right. Brush each quadrant for a minimum of 30 seconds, so brushing your teeth should take at least two full minutes. Whether you prefer a manual toothbrush or an electric one doesn't matter, and neither does the order in which you brush. The important factor is that you brush your teeth adequately and well.
Brushing your tongue is additional time to that spent brushing your teeth. Some people find that a tongue scraper works better for them than their toothbrush. Either way, be sure to use gentle pressure so that you don't damage your tongue.
Floss at least once daily. Twice or more is better. If you floss only once, it should be just before bedtime. It doesn't matter whether you use traditional floss, a floss pick, or a flosser. All work equally well as long as you use them. Ideally, you should brush and floss after each meal or snack, but that's not always feasible. If you can't brush or floss, then rinse your mouth well with plain water until you can resume your normal routine.
Use an antibacterial mouthwash at least once daily. Twice daily is better. You should use mouthwash just before bedtime to eliminate the maximum number of bacteria from your mouth overnight. However, some people prefer to use mouthwash in the morning as well, so their breath is as fresh as possible during the day.
Chew gum. The ADA recommends chewing sugar-free gum for at least 20 minutes after you eat. This strengthens your tooth enamel, promotes the flow of saliva, and eliminates bacteria and food particles before they can become plaque. Just be sure it's sugar-free gum, however.
How Can My Dentist Help Me Have Better Oral Hygiene?
Your dentist has spent years in training and in their dental practice, so they're familiar with most dental issues and diseases. No matter the quality of your oral hygiene regimen, your dentist may be able to provide tips that are uniquely tailored to your situation and will help you improve your oral hygiene routine.
They may also be able to spot anomalies while they're minor rather than waiting until they escalate. Oral cancer is a good example. In its initial stages, there are no symptoms. By the time you notice symptoms of the disease, it will have spread. The incidence of oral cancer is on the rise, and we recommend that all our patients who are at least 18 get screened for the disease. The screening isn't painful or invasive; your dentist will screen during your exam.
Need an Appointment?
If you need an appointment for an oral cancer screening, if it's time for your annual exam and teeth cleaning, or for any other reason, call Town Center Dental at (678) 288-8938, and we can help you. Take advantage of National Dental Hygiene Month and make sure that your dental health is as good as it can be.
We're among the best dental offices in the Suwanee area, and we're sure you'll be pleased with the service you receive from us. Don't wait. Call us today for an appointment.
We look forward to speaking with you and working with you.