Find Emergency Dental Care Near Suwanee for Quick Pain Relief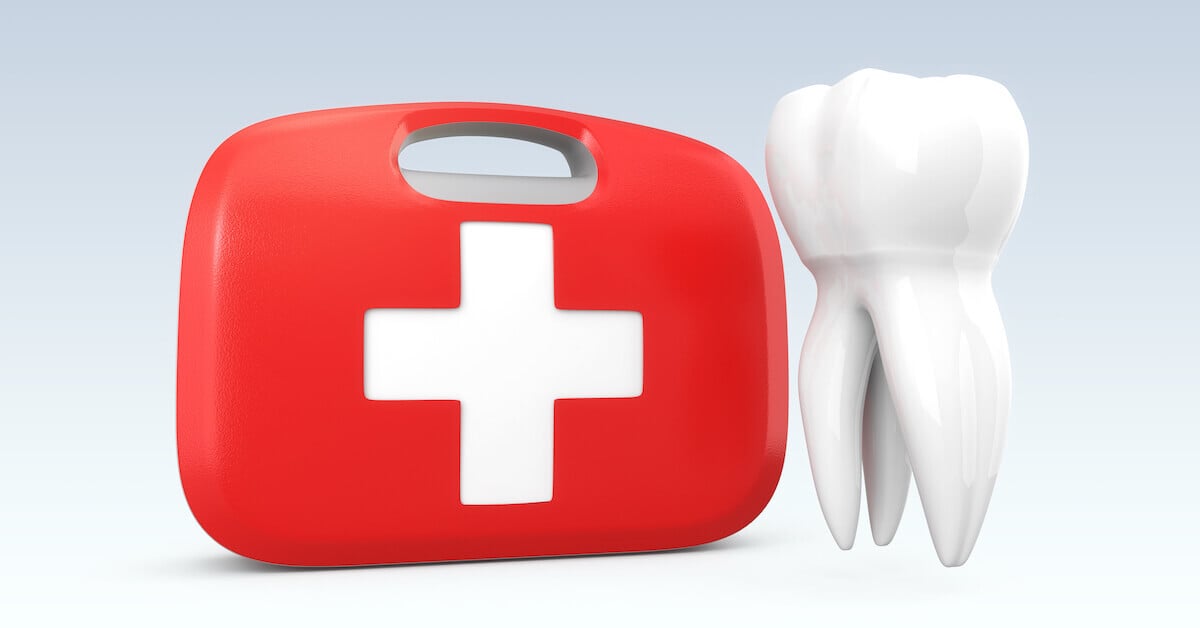 While dental emergencies come in many forms, the one thing they all have in common is that they often occur at the most inconvenient times. Serious conditions that require the immediate services of a dentist are typically those which involve severe pain, profuse bleeding that does not stop, life-threatening infection or the potential loss of a tooth. If you or a loved one experiences any one of these symptoms, it's important that you find emergency dental care near Suwanee.
Many dental offices keep time slots open in the schedule to easily accommodate same-day appointments for patients with urgent needs. This might include a fractured tooth, a loose filling or acute mouth pain.
A walk-in dental clinic provides emergency services with no appointment needed. This is often a great solution for people who need a dentist during weekends or holidays. Patients usually enjoy short wait times and high-quality work at affordable prices.
The following information can help you determine if you or a family member are experiencing a standard oral healthcare issue that can wait until normal office hours or an urgent matter that requires immediate attention.
Pain-Related Reasons to Seek Emergency Dental Care Near Suwanee
A dental emergency doesn't always involve pain, but severe oral pain and bleeding should always be interpreted as signs that you need appropriate care. Here are some of the most common causes of tooth pain, several of which require immediate attention.
Cracked tooth — Sudden sensitivity to heat, cold or pressure while chewing can often be due to a fractured tooth. The pain can be intermittent and sometimes the crack is hard to locate, even with X-rays.
Tooth or gum abscess — Frequently caused by a cracked tooth that goes untreated, a dental abscess is a serious bacterial infection. It can spread from the tooth or gum into the soft tissues and bones of the jaw, cheek and throat. Along with a pus-filled, painful abscess, you might experience fever, nausea and vomiting.
Tooth decay or cavities — Damaged areas in the hard surface of teeth can cause mild to sharp pain while eating or drinking.
Root canal infection — Sometimes, a tooth that has been previously treated with a root canal procedure can become reinfected.
Teeth grinding, or bruxism — This unconscious clenching of the teeth and jaw can lead to persistent facial and mouth pain, sometimes even affecting the ears, shoulders and neck areas. Consistently grinding teeth at night can exert enough pressure to crack or chip a tooth.
Sinus infection — Inflammation in the sinuses can cause a toothache, especially in the upper rear teeth, according to the Mayo Clinic.
Receding gums — If it is severe enough, gingival recession can expose the tooth's sensitive root, which can cause pain or sensitivity.
Loss of tooth enamel — Bruxism, consuming overly acidic foods and beverages and frequent vomiting can all lead to erosion of tooth enamel, the hard, protective coating. This leaves the dentin underneath exposed, which may cause pain and sensitivity.
Trauma-Related Reasons to Seek Emergency Dental Care
Sudden damage to teeth can occur while eating hard foods, playing sports or in a car or bicycle accident. Dental trauma is especially common in children, according to American Family Physician. About 33% of children will have an injury to the primary teeth, and 20% of 12-year-old children will have an injury to the permanent teeth.
If you or a child sustains a chipped, cracked or broken tooth, call a dentist for immediate care advice and to schedule an appointment.
A knocked-out tooth is a distressing accident that requires urgent care. The American Association of Endodontists reports that children and adults sustain more than five million knocked-out teeth every year. Quick actions and clear thinking in the first 30 minutes after the accident can help to save your tooth. Your dentist can suggest the proper procedures for handling, storing and transporting the knocked-out tooth.
Make sure you bring the tooth with you to the appointment, ideally within 30 minutes of the incident. The dentist may try to put the tooth back into your mouth. If this isn't possible, you can discuss replacement options, such as an implant or bridge.
What Should You Do If You Lose a Filling or Crown?
A lost filling or crown may warrant immediate action if you experience pain from the exposed tissue. You may notice the area is sensitive to air, temperature or pressure. If you're in pain, call your dentist for recommendations on over-the-counter pain relievers until you can get in for an appointment.
If you have the crown and aren't in pain, your dentist may suggest that you reapply it using denture adhesive or over-the-counter dental cement. Regardless, see your dentist as soon as possible to ensure that your underlying exposed tooth doesn't sustain long-term damage.
Should You Ever Go to the ER for Severe Tooth Pain?
Sometimes, going to the ER for tooth pain is the right call, especially in the case of an abscessed tooth. Leaving a tooth abscess untreated can lead to serious, even life-threatening complications, according to the Mayo Clinic. Symptoms that indicate the infection may have spread deeper into the jaw and surrounding tissue include:
Severe, persistent, throbbing pain that radiates to the jawbone, neck or ear
Fever or chills
Swelling in your face, cheek or throat
Tender, swollen lymph nodes under your jaw or in your neck
Difficulty breathing or swallowing
Dr. Troy Madsen, an emergency physician at the University of Utah Medical Center, explains that because emergency physicians aren't trained in dentistry, they're not qualified to perform extractions or other invasive oral procedures. They can help to stop the bleeding if you've had facial trauma, but they can't restore a damaged tooth.
In the case of a severe infection caused by an abscessed tooth, ER physicians can administer antibiotics and pain medications. But you need to see your dentist as soon as possible to determine if your tooth can be saved or if it should come out.
When you trust a Dental Care Alliance practice to handle your emergency dental care near Suwanee, you can be sure you're working with an oral healthcare team that consistently meets the highest standards of patient care and professional ethics in a state-of-the-art environment. For gentle, compassionate and affordable emergency dental care near Suwanee, call us today or make an appointment online. We look forward to seeing your smiling face.