Posted under:
Root Canal
Posted on: October 6, 2020
Are Dental Implants Right for You?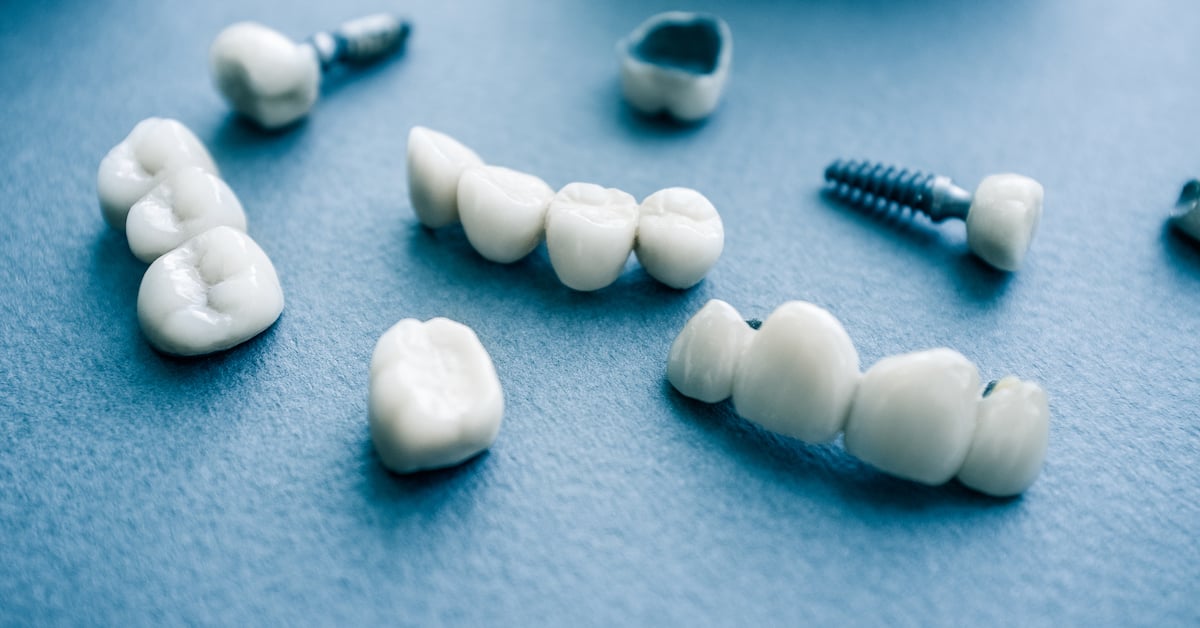 According to the Centers for Disease Control and Prevention, more than half, around 52 percent of American adults have lost one permanent tooth. Having a missing tooth can make it more difficult to speak or eat. It also can lower your self-confidence.
A dental implant offers a predictable, non-removable solution to tooth loss. Please ask for a consultation and our dentist can decide if you are a good candidate for this tooth replacement option. Most healthy adults whose gums and bone can heal easily can get an implant. The only way to know for sure is to ask for a consultation with our dentist.
What Are Dental Implants?
If you replace your tooth with a dental implant, you'll have a new, artificial tooth indistinguishable in look and feel from your natural teeth. Implants are very durable and the screw can last a lifetime; however, you may need to replace the crown at some point.
A dental implant contains three different parts:
The screw or body: This portion is the part which is surgically placed into the jawbone.
The abutment: The abutment goes between the screw and the crown, where it functions as a small connector.
The crown: A crown is an artificial tooth that the screw and abutment hold in place.
How Does a Tooth Implant Work?
An implant replaces a missing tooth and its root. Implants function the same way your other teeth do, with the jawbone absorbing the brunt of the chewing force. This keeps your bone from deteriorating as it receives simulation. You should experience renewed confidence with an implant that looks and functions just like your other teeth.
If you're missing multiple teeth, implants can also support dentures and dental bridges to take the stress from chewing off your gums or the adjacent teeth. Call us to arrange a consultation and to talk to our dentist about the best tooth replacement option for you.
Why Do I Need a Bone Graft Before I Can Get an Implant?
When you're missing a tooth, the jawbone doesn't get stimulation and it can deteriorate gradually. Gum disease can also cause bone deterioration. An implant needs a solid bone for which to adhere, so your dentist will recommend a bone graft if your bone cannot support an implant.
Dentists can use your own bone, donor bone or synthetic bone material to rebuild your jawbone. Your own bone will heal the quickest, but it requires a second incision. Normally, bone grafts take several months for the grafted bone to grow enough to support the implant.
Is the Tooth Implant Procedure Long?
Your dentist will go over your expected time requirement during your initial consultation. If you need a bone graft first, you will have to wait for the graft to heal before starting the implant procedure. The implant procedure happens as follows:
Placing the Implant
Your dentist will place the implant into your jawbone by drilling a small hole in it first. You will have to wait several months while the implant fuses with the bone to create a solid base for the crown.
Placing the Abutment
Your dentist will cut a small incision in your gum to expose the top of the implant. The abutment goes on top of the implant. You will also have to wait several weeks for the gum to heal around the abutment. During this time, your dentist will make a model of your existing teeth so the dental lab can make a crown for you that blends in with your existing teeth.
Topping the Implant with a Crown
This is the final step. After making sure the crown fits, your dentist will cement it to the abutment.
These steps are for an endosteal implant, the most common type of implant. Dentists don't place subperiosteal implants in the bone; instead they rest on a metal framework under the gum and on top of the bone. Since subperiosteal implants will fuse to the top of a shallow jawbone, they can eliminate the need for a bone graft in patients that would need one with an endosteal implant.
What Happens After Dental Implant Surgery?
Post-implant surgery discomfort does not differ from the discomfort caused by other dental surgeries. You may have a slight amount of bleeding, swelling, bruising and pain. Most patients find over-the-counter medications can control the pain. You may have to eat soft foods for a week or two until the site heals.
Dental Implants: The Advantages and Disadvantages
When weighing having a dental implant placed, discuss the advantages and disadvantages with your dentist during your initial consultation. These include:
Advantages
Easy to Maintain: Dental implants don't require any special care except for normal brushing and flossing.
Implants Protect your Jawbone: Without stimulation from an implant or a natural tooth root, the jawbone may deteriorate and give your face a sunken appearance.
Comfort: Unlike poorly fitting dentures, implants will never cause you discomfort.
Adjacent Teeth Remain Intact: With a traditional dental bridge, your dentist will have to alter the adjacent teeth to hold the bridge. With implants, adjacent teeth stay intact.
Disadvantages
Implants Are Expensive: Initially, implants cost more than other tooth replacement options. They offer long-term value, as they last longer than bridges or dentures. Your dentist may recommend financing options since dental insurance rarely covers implants.
The Treatment is Lengthy: Getting implants can take months, especially if you need a bone graft first.
Surgery: While dental implant surgery has few risks, it is surgery and there always remains a risk for complications or infections with any surgery.
Should I See My Local Dentist About Implants?
Dental implants must be placed carefully to minimize the chance of implant failure. You need to find a dental implant dentist with advanced training and experience in implant dentistry.
We invite you to book a consultation with us, either online or through the phone. Your dentist would be happy to explain his or her training and experience with implants.